Why
Roush?
Because here, we believe that if it can be imagined, it can be created.
Roush?
We work with some of the greatest, most visionary companies in the world to realize remarkable things.








With our roots in pushing limits, we are inspired by our bold founder. Seeing how engineering can unleash
From imagination to engineering to prototyping services to testing to commercialization, we believe imagination and work ethic go hand in hand. And ideas are only as powerful as their real-world performance.
See Our Capabilities
Fueled by a culture of enthusiasm, innovation, and collective purpose. It's a world-leading set of minds combined with a midwest roll-up-our-sleeves and get-it-done attitude. Working side by side with our clients to push beyond the expected — never satisfied until we reach extraordinary.
Experience Our Culture
3M+
ft² of development space
It is also in our DNA to be socially responsible. Our efforts to recruit responsibly and contribute to the community are always evolving with new initiatives. For example, we have long-established relationships with Historically Black Colleges and Universities (HBCU) and institutions with higher than average enrollment of women in STEM programs. Keep learning about our commitments.
Life at Roush
We celebrate a storied past and develop an extraordinary future. Our people are the heart, and one daring innovator is the soul. In 1976, Jack Roush founded Jack Roush Performance Engineering amidst his racing success throughout the 1970s. Today, his passions for engineering and entrepreneurship have driven our organization to expand far beyond the racetrack. Roush Industries was established as a complete services provider and continues to serve a diverse, ever-growing number of industries and customers.
Whatever you're looking to achieve, we're here.
We're ready.
And we can't wait to make it come to life.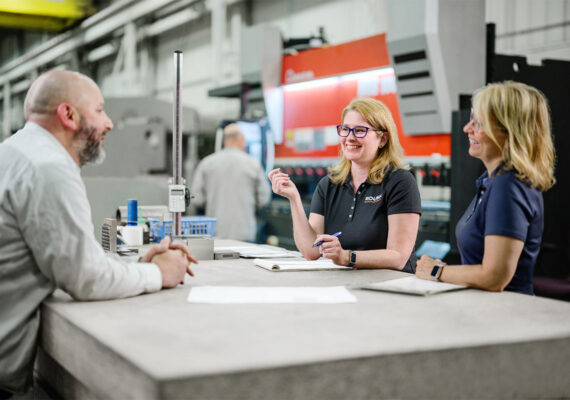 Bring your biggest challenge. We will always bring our A game.